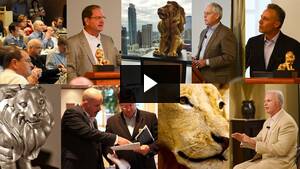 Each advisor who is part of Lion Street is also an equity partner. Lion Street Advisor-Owners are among the industry's most elite financial advisors and serve their clients and professional partners through independently owned firms with diverse expertise and practices.  Lion Street Advisor-Owners have many years experience, having built mature practices providing advanced financial planning solutions to meet the complex needs of their clientele – high net worth individuals, business owners and corporations. Currently, over 100 independent Advisor-Owner firms hold equity in Lion Street.
The geographical reach of Lion Street financial advisory firms stretches from coast to coast, and our Advisor-Owners specialize across a wide spectrum of financial services, including:
Estate planning and wealth transfer
Executive benefits consulting
Corporate and business insurance planning
Investment advisory and wealth management
Firm Selection
Prospective advisors must be able to meet the criteria to become independent Advisor-Owners with Lion Street. A Lion Street Advisor-Owner is focused on solutions for the advanced planning market, has developed and maintains a self-sufficient practice with experienced personnel to support their clients, and demonstrates a strong commitment to sharing ideas with their peers.
To determine if you are qualified to join Lion Street as an Advisor-Owner and learn more about this opportunity, please contact Bill Thurston at bthurston@lionstreet.com.